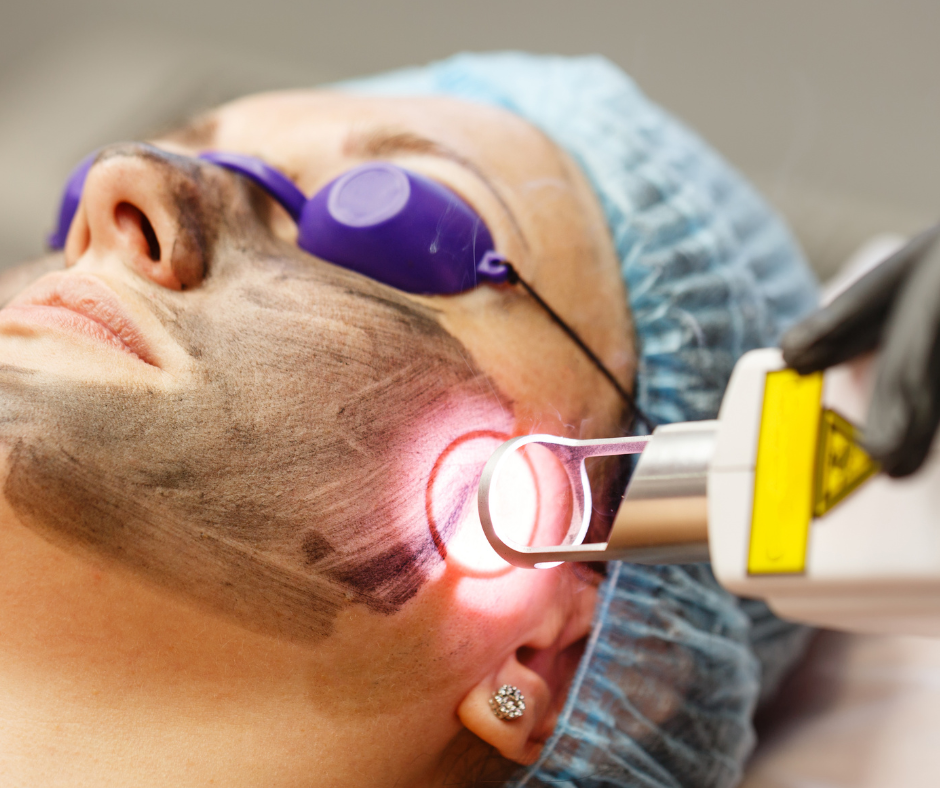 Minimally invasive superficial treatment, Carbon Peel is also known as carbon laser facial. With the help of a carbon gel/solution, along with lasers, peeling is achieved. It's a painless with minimal to no downtime therapy.
Exfoliation, and inducing collagen production. 

Reduction of enlarged clogged pores, and uneven skin tone.

Also, helps with oily and acne prone skin. 

Reduced acne scars and diminishes post discolouration 

Fine lines & wrinkles
Carbon peel is making its way in the aesthetic business, due to the efficacy of results. Its effect leaves a skin with improved skin texture, reduced whiteheads and blackheads.