Dental Hygiene and Skincare are such essential subjects that are neglected most of the time.
People nowadays avoid attending seminars just because they will be getting quite a lengthy lecture regarding specific topics. 
Do you know attending such practical lectures can be a source of changing your life habits more accurately?
If we talk about health, then very few individuals take it seriously and learn what is being told. 
No matter how healthy you are, if your teeth and skin are not doing well, how can you say that you are healthy?
The high-end equipment and the clean environment are all a person needs to get their treatment done.  
On October 18′, 2020, FG Cosmodental planned a Bloggers Meetup to spread awareness regarding Dental hygiene and Skincare. 
People Who Attended The Event
Bloggers, influencers, and even doctors attended this event, and they were delighted to be a part of the seminar.
They got to know about the importance of Oral Health, Skincare, and the services that the clinic provides. 
Around 25 bloggers attended the event in Karachi and had a great experience by availing of some free services.
They were told about some amazing facts during the survey that is unknown most of the time. 
Dr. Gul Owais, Director of FG Cosmodental clinic, took the bloggers to the clinic's survey and showed them the types of equipment used during the treatment.
Bloggers were also told about some remarkable tips and hacks to improve their dental hygiene and skincare routine.
They were delighted to be invited into the awareness program that especially concerns their beauty.
The Idea Behind The Meetup
The idea behind inviting bloggers with many followers is to reach many crowds.
And the purpose also includes to let people living in Gulistan e Jouhar know that FG Cosmodental is running a high-end clinic with brand new technology and equipment in the area close to them. 
"There is a need to address issues of oral health and Skincare. Luckily our clinic provides the best treatment to encounter such problems."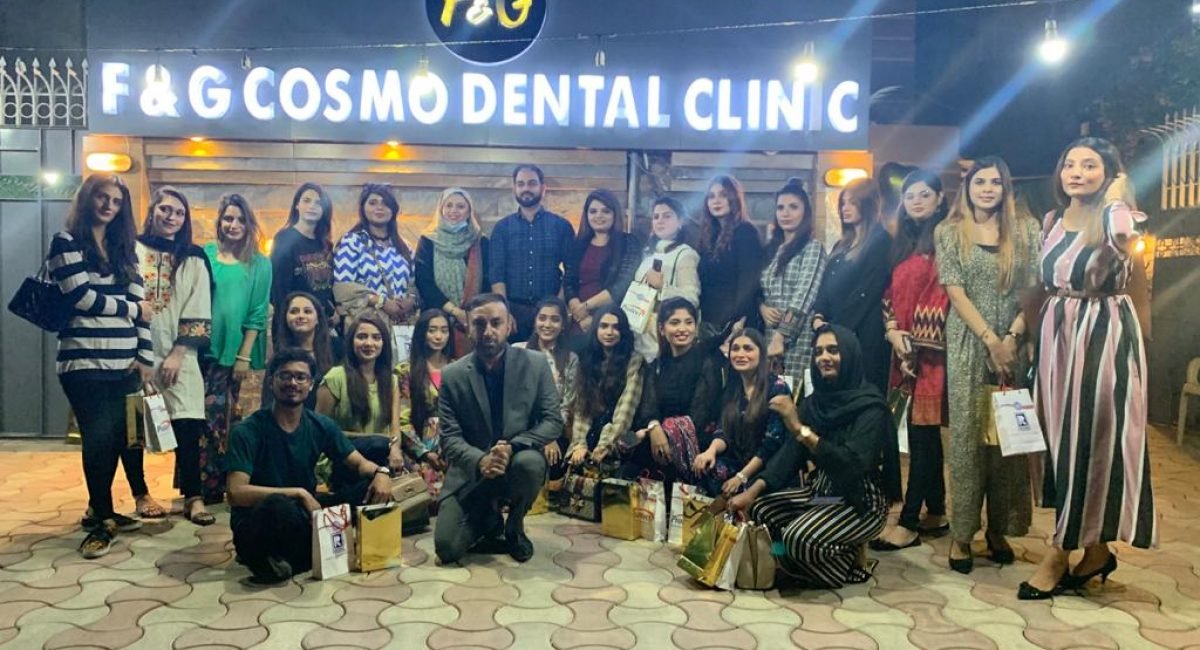 After the event, bloggers were given Gift hampers by Protect and FG Cosmodental. 
Arranging such seminars is the primary source of spreading awareness among people about their oral hygiene issues and treatment.
Due to a lack of knowledge, it can cause severe damage to the person.
In collaboration with: Protect
Sponsored By: GSK, Dental News
PR: Saaienblog