Skin is the most delicate part of our body, and many of us keep on neglecting it. 
We keep ourselves so busy with worldly stuff that it gets hard for us to take out a little bit of time to pamper our skin.
And when we get time to serve ourselves, then sometimes it's just too late.
That's where all the skin problems take place. Our tiny act of ignorance can do great harm to our bodies.
So to keep on track and make your skincare routine more valuable, we'll be discussing some essential tips and hacks related to our skin type.
First of all, you need to analyze your skin type; without knowing the skin type, it isn't easy to confidently apply products of all kinds.
Different types of skin vary from person to person. By looking at these types, you can quickly identify yours.
Types Of Skin
When skin doesn't retain enough moisture, that's where Dry Skin takes place. Many people face this condition only during winters. 
Itching, cracked skin, and scaling is all the symptoms of dry skin.
When the sebaceous glands inside the skin make immoderate sebum excessive sebum, it makes your skin Oily and results in Acne breakouts. 
This activity gives rise to enlarge pores and makes your skin Dull and shiny.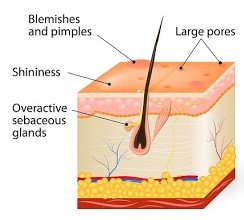 This kind of skin has a regular texture; this means neither it is Oily nor dry. That's why it doesn't require special attention.
People who have sensitive skin generally complain about the products they have been using. 
We need to understand that the product doesn't need to be unhygienic just because it has negatively impacted your skin. 
Maybe your skin is so much sense that it's not digesting the ingredients of that product. 
However, there are some possibilities that the used product is not good enough to be used. 
That's why it is extremely recommended to identify your skin type before using any cleanser or skin products.
When the outer layer of your skin peels off in large pieces that look like fish scales, then your skin condition is said to be Scaly skin. 
Itching, redness, cracking are all the symptoms of this kind.
This kind of skin has some areas oily while other parts are as dry. Acne breakout and dark patches at the same time are the causes of Combination skin.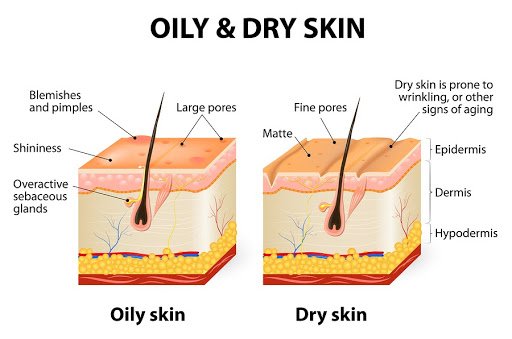 Best cleansers for your skin
Choosing the right cleanser matters a lot because every cleanser you are using may not suit your skin. Therefore you need to choose wisely!
Here is a list of cleansers that are dermatologically tested and perfect for your skin type.
| | |
| --- | --- |
| Skin Type | Cleansers |
| Dry Skin | Neutrogena Hydro Boost Hydrating Cleansing Gel |
| Oily Skin | Cetaphil Pro DermaControl Oil Removing Foam Wash |
| Normal Skin | La Roche-Posay Toleriane Hydrating Gentle Cleanser |
| Sensitive Skin | Cetaphil Daily Facial Cleanser |
| Scaly Skin | CeraVe Hydrating Cleanser |
| Combination Skin | La Roche-Posay Effaclar Purifying Foaming Gel Cleanser |